Modern, Digital Communications are Essential for the Global Marketplace.
Organizations require all sections to work towards a common result without any redundancies. In order to achieve this, strategic communication must be implemented and led by the organization leaders and management. By engaging the management, we design communication plans that involve the entire organization and reflect the core nature of the company. Through a solid communication plan, the organization can share its vision clearly while improving the internal culture and focus.
Our Core Value
We pair the values of your company to the values of your audience to make sure that you have an authentic communication plan in place to carry out sustainable management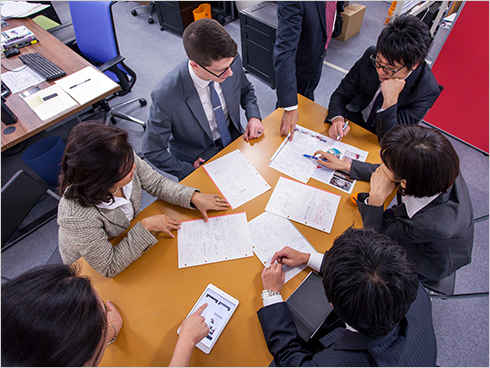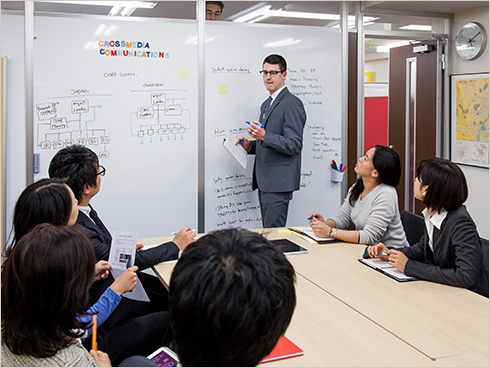 Message from the President
The development of online media is accelerating and expanding into new channels at a rapid pace. These changes are forcing organizations to recognize the difficulties of maintaining good corporate communication in modern times.
Over the last 20 years, Crossmedia Communications has helped organizations evolve their communications to grow their business alongside these technological advancements. Some major issues we've solved are:
・Change management and knowledge sharing during reorganizations
・Corporate purpose clarity
・Internal communications restructuring
Leadership from management vital to your organization's communications. Here are some ways we've helped other companies get management on board:
・Strategizing and implementing change management
・Global stakeholder view of the company's communications
・Visualizing the value of the organization
From spokesperson training to communications strategy consulting, we work with you to reach effective communications results.
We are not a typical PR agency; instead, we work closely with management as we have for more than 25 years to develop communication plans. Contact us to today to see how we can work together.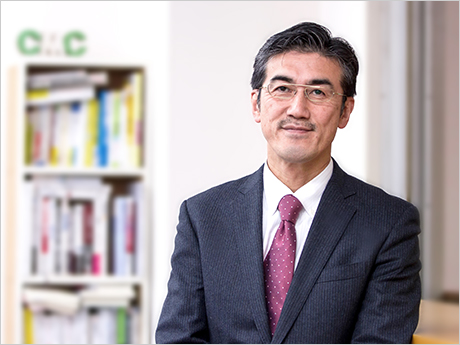 President:Kazuhiro Amemiya

Director of the Japan Society for Corporate Communication Studies
IABC Japan Chapter President
Career:

After becoming the PR Manager and Corporate Communications Manager at Texas Instruments Japan, he established a recruiting site, the first of its kind in Japan. After that, he joined the American head office web management team. Returning back to Japan, Kaz became the first website manager for the company.

In 1995, Kaz moved to Intel Japan as the online PR manager of the corporate marketing department. Seeing the important role the internet would have in communications, he moved on to form his own company in 1998.

For nearly 20 years, Kaz has adapted his approach to communications consulting to fit changes in technology and society. From planning, surveying, evaluating, construction, and implementation, you'll find the best communications partner with Kaz's skilled staff.
Company Profile
Company Name:

Crossmedia Communications Inc.

Address:
6-7-3, Minami-Aoyama, Minato-ku, Tokyo, Japan
〒107-0062
5th Floor above Maison De Famille
Tel

+81-3-6418-0336

Fax

+81-3-6418-0337

Establish:

February 1, 1999

President:

Kazuhiro Amemiya

What we do:
* Corporate Communications strategy
* Direct Stakeholder Consulting (Investor Relations, Corporate Social Responsibility, etc.)
* Producing, Engaging, and Managing Paid / Earned / Shared / Owned Media Planning
* Public Relations Advisory
* Communication Media Management
* Private Communications Seminars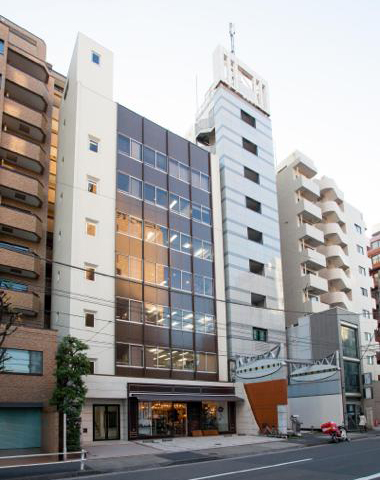 How to get to us
by Train

We are located 10 minutes by foot from Omotesando Station


Feel free to call us or use our address above for exact directions.
Google Map